Summer in the Bay Area doesn't always mean super hot weather, but it's definitely full of adventure and fun! This season is one of our favorites (not to mention that Zachary and I are both summer babies!). Although our summer might look and feel different than it does for other families, it doesn't stop us from dressing the part. Summer clothes are the best!
This summer we're excited to be partnering with Gymboree and their Local Legends Campaign to share how we make our summer adventures legendary. Their summer collection is full of bright colors and is a perfect fit for all the activities we enjoy during the summer. With Gymboree you are sure to find some awesome pieces for your kid to look great, but also comfortable to play in all day. The Local Legends Campaign has challenged us to share what our family does to make our summer memorable. I love this theme because I'm reminded of how amazing my summers were as a child, young and carefree. It brings me so much joy to be able to make new memories with my own kids. Below is a few of our favorite summer traditions:
Outsidelands Music Festival
My husband and I have been attending this festival since moving to the Bay Area in 2012. It's one of favorites because it's held at Golden Gate Park in San Francisco. Outsidelands is not your typical music festival. Much of it has to do with our summer weather. The park is surrounded by trees, and fog surrounds the nights. When the sun goes down, music blares and the lights turn on through the foggy trees. The park becomes a magical, mystical playground. Bringing our little dancer, Zac with us has only made the experience more enjoyable. This festival is fun for the whole family!
Urban Hikes
Summer is a great time to enjoy the great urban outdoors. We love taking walks around the City and surrounding areas to enjoy the scenery and window shop. Walking around, even in familiar areas, can sometimes feel like a vacation when you have nothing on the schedule and nowhere to be.
Disneyland
What better way to spend summer than at the happiest place on Earth?! Some of our family lives in Southern California, so we visit often. This year we made the wise decision to become Disneyland season pass holders. By the end of this year, Zac will no longer be the only child, so we wanted to make a point to spend as much time with her as possible before her new sibling arrives in October. Seeing her little face light up when we enter the park makes my heart melt.
Boba Runs
We love a delicious chilled beverage in the summer. Boba is one of those drinks that make a summer day even better! Whether it's an afternoon pick-me-up or an ice blended dessert, it always hits the spot. One of our favorites is Boba Guys (see photos)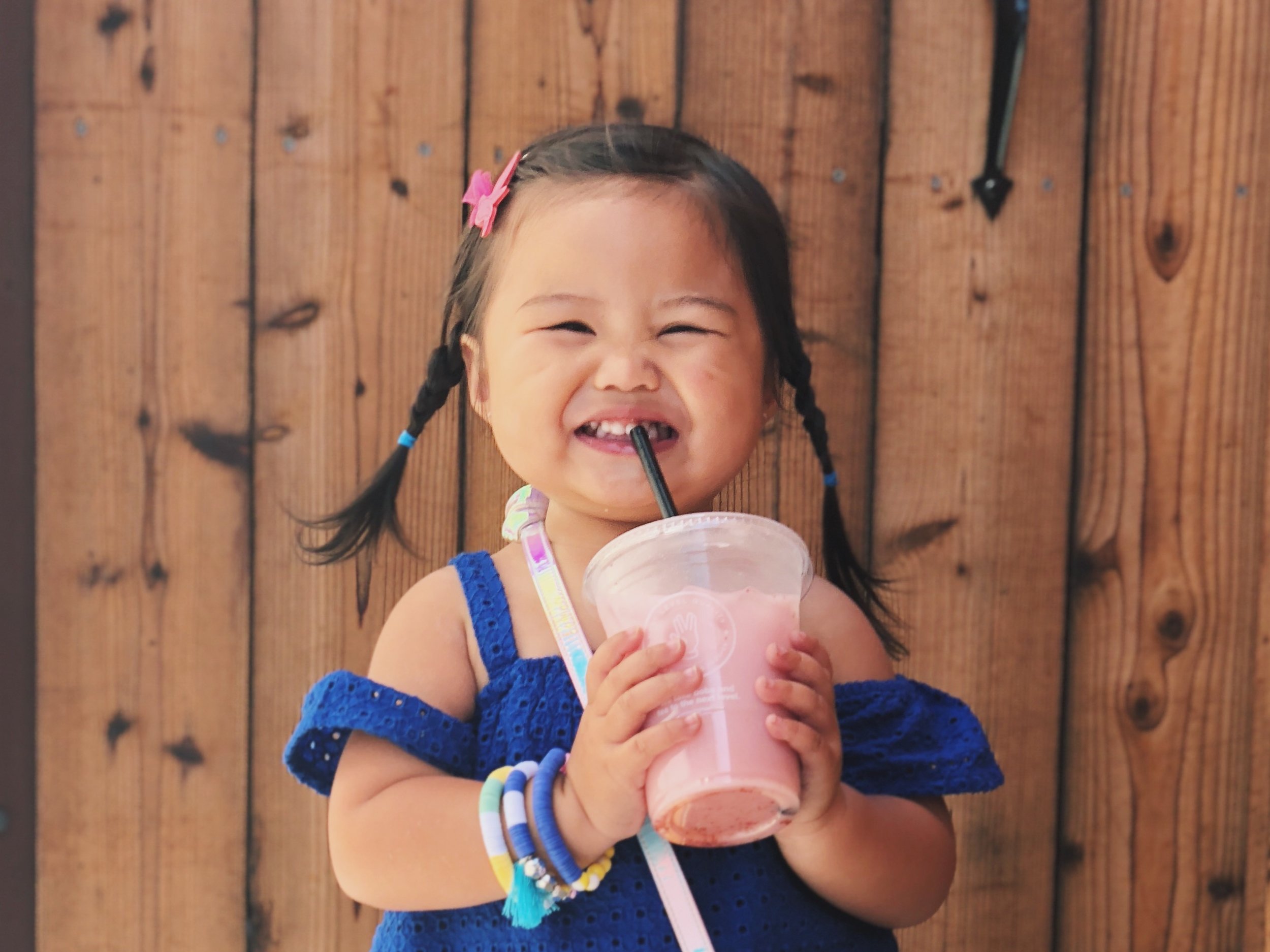 Head over to Gymboree to check out their summer collection and get ready to make this one legendary!