Christmas has once again come and gone. I had completed all my Christmas shopping (wrapped up and all) back in October and felt so accomplished. Here I am almost 2 months later, sitting next to a dried up Christmas tree and watching as the babe tosses around all her brand new toys she received as gifts as if she's had them forever. Over the past two weeks our mailbox had been flooded with Christmas cards from beloved friends and family, as a constant reminder for us to do the same. As we geared up to travel down to SoCal to spend the holiday with family, my to-do list consisted of one thing: send Christmas cards. We had planned on using some professional photos we had taken in September during one of our Hawaiian vacations. We figured it was a bit dated, but we knew there wasn't much time. When we touched down to my hometown, we busted out our laptops to draft up our card. Realizing that a dear friend down south happens to be a very talented photographer, with fingers crossed we sent her a text hoping she'd be available. To our surprise, she was! Without hesitation I Venmo'd her straight away and we were booked for December 23rd for a quick photo shoot at the Anaheim Packing District.
She was extremely professional, fast, and so much fun to work with! It was such a joy to see her in her element. After knowing her for so many years, and hearing of her growth in both her profession (speech pathology) and side hustle (photography), I felt so proud to see her in her creative environment. Not only was she able to capture memories of my family in a pinch, but they were even better than we had imagined. Not to mention a same-day edit! So, shoutout to Nikki! Can't wait to see you continue to advance in all that you do. You da best!
Here's a few from the shoot:
And thanks to Postable, we were able to send out our Christmas cards later that night. Thank God for technology! Here's what they looked like.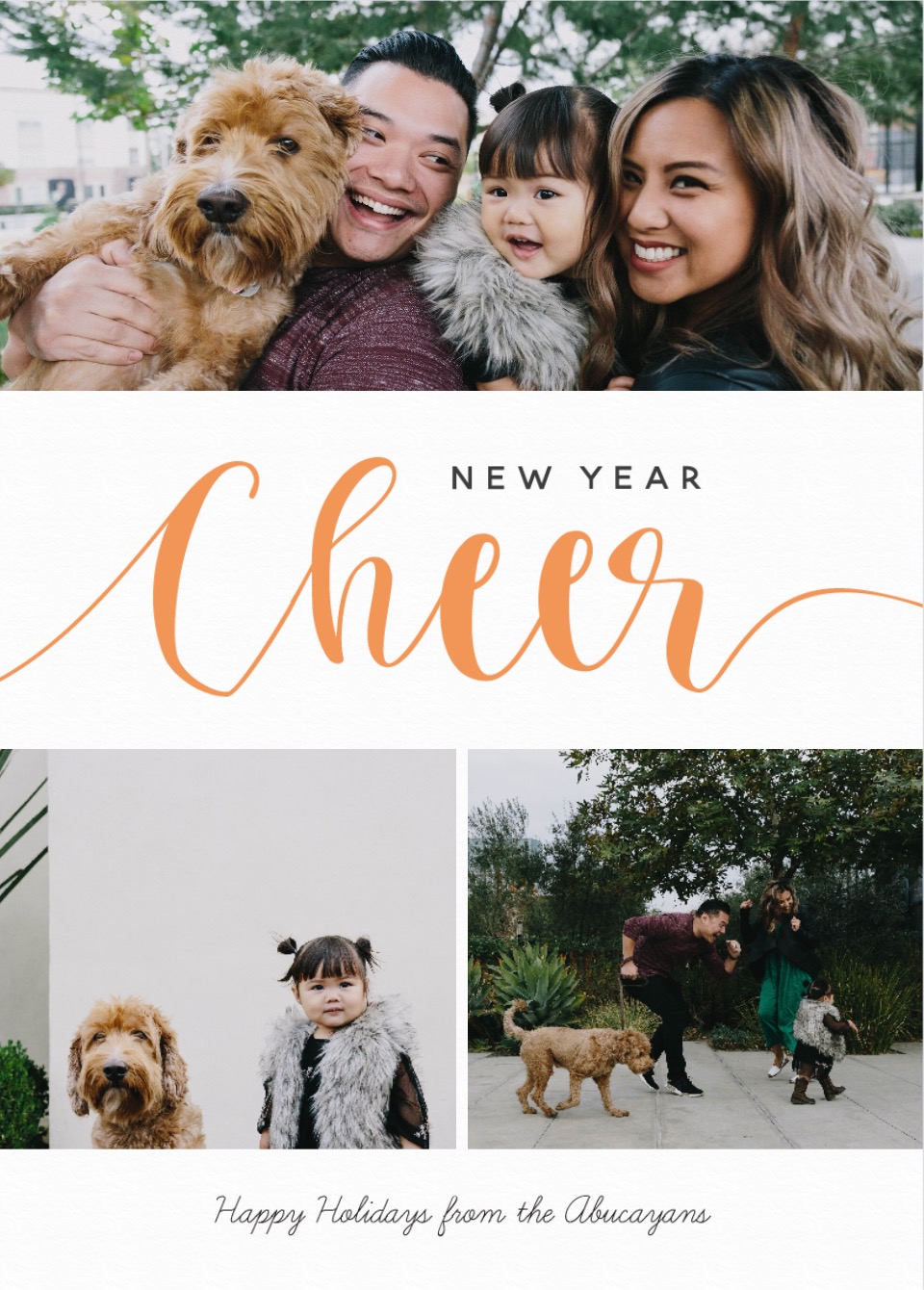 I hope that you all had a wonderful (and successful) Christmas holiday!